Phonics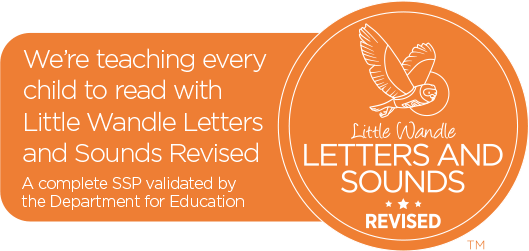 At All Saints', Phonics is taught daily to all children in Reception and Key Stage 1 (and, sometimes, in Year 3, too). We use the Little Wandle programme to teach children the letters of the alphabet and their matching sounds.
What is Phonics?
Phonics is a way of teaching children to read quickly and skillfully. Children are taught how to:
* Recognise the sounds (phonemes) that written letters (graphemes) make
* Identify the sounds that different combinations of letters make - such as 'sh' (two letters = digraph) and 'igh' (three letters = trigraph)
* Blend these sounds together from left to right to make a word.
Children can then use this knowledge to decode new words that they hear or see. This is the first important step in learning to read.
The children are taught to read words by blending, which means pushing all the sounds together to make a word. The children are taught to spell words by segmenting, which means sounding out words and writing down the sounds they can hear.
At All Saints', at the end of Reception, children are expected to be secure in Phase 3 and have experienced Phase 4. By the end of Year 1 children are expected to be secure in Phase 5.
It is important that children articulate individual sounds accurately. This is a great video that clearly shows phoneme production.
This is an example of a Phonics lesson. All Phonics lessons have elements of reviewing previously learned knowledge; learning something new; lots of practice; and applying new learning or reading.
This is how we teach blending at All Saints'.
Here is an explanation of Tricky Words and how they are taught at All Saints'.
In the Summer Term of Year 1, the children take a 'Phonics Screening Check'. The phonics screening check contains 40 words divided into two sections of 20 words. Both sections contain a mixture of real words and pseudo-words (alien words).
Please click here if you would like more information about the phonics screening check.
Please see below for a quick guide to alien words.
There are some great games to support Phonics learning at home.


www.ictgames.com/mobilePage/literacy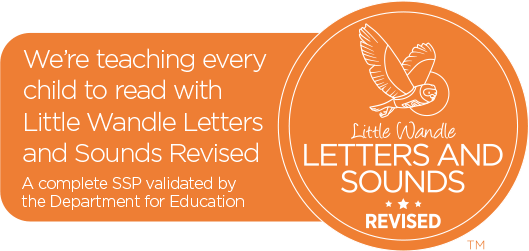 https://www.littlewandlelettersandsounds.org.uk/resources/for-parents/

www.teachyourmonstertoread.com (also an app)
Oxford Owl for School and Home
This overview shows the GPCs and tricky words we teach in Phonics and when we teach them.
This document explains how we teach the children to form capital letters.
These documents show how we help the children to remember and write each grapheme.