Reconnecting at All Saints'
All of our children have been looking at our school values since their return to school to help them reconnect to school and one another. We have brought together all of our work to display our work collaboratively.
Look at the wonderful work our children have completed during home learning!
Our Core Value this half term is Justice.
Year Six- World War Two
To celebrate our World War II topic, Year Six have spent the week immersing themselves in activities of the era. We have dressed up as evacuees, participated in an air raid, baked using two different wartime recipes, and listened to the chart-topping hits for the years of the war. It has been a very exciting week and one that has allowed the children to fully involve themselves in active learning opportunities.
Harvest 2020
Next week (4th October) is Harvest in school. Throughout the week the children will be taking part in worship sessions, live video links with charity ambassadors and an exploration of what Harvest means to our community. We are asking for donations for our two charities this year- CART (Christian African Relief Trust) and Calderdale's Smart Move. If you would like to support these wonderful charities then we are asking for donations of stationery for CART, to be dropped off at the Church Porch (Church Door) which will be open, Tues, Weds, Fri 9-1pm and Thurs. 8.30 - 3.30. Smart Move are asking for donations of: Tinned meat and fish, toothbrushes and paste, hand sanitiser, household cleaning products and antibacterial wipes. We are asking for these to be placed in the box outside School's Main Entrance. All donations for both charities can be dropped any day next week. Thank you for your continued support, we look forward to helping these vulnerable charities during these unprecedented times.
Year 5 trying out our new laptops today. A big thankyou to the PTFA for helping to fund the Ipods for year 6 also.
National Rail Competition
We were contacted by Richard Isaac, Regional Community and Sustainability Manager for Network Rail during Lockdown. He asked our Key Worker Children who were attending the provision to enter their competition in order to support their 'Stay Home. Stay Safe Campaign.'
Their aim was to have children's artwork displayed across their network to support their collective effort to prevent the spread of COVID – 19.
As a thank you they offered the children who were attending that day and entered the competition, a day out on the Northern Network once the emergency is over and the trains are back to normal.
The posters were used in mess rooms and in stations to cheer up the workers and volunteers.
Richard says- 'A big thank you to and your staff from all at Northern, your support for communities across Halifax are greatly appreciated. Without the support of schools like All Saints we would not be able to run trains to support key workers in the battle against COVID – 19.'
GREAT NEWS- One of our entries won the competition too! Well done and thank you
LGBT Week
During LGBT week, we shared a variety of storybooks across school. These books highlight just how different and varied families can be whilst simultaneously identifying that it isn't a particular set of people that make a family - LOVE makes a family.
In KS2, we explored this theme further through Stonewall materials and resources. We watched films that deepened the children's understanding of the issues prejudices can cause when families don't fit the 'traditional' image.
To end our fantastic week, we all gathered to participate in a Pride Walk. This allowed the children to share and show their flags and banners, as well as being an opportunity to reflect on the importance of the week. The school was a blaze with colour as we all dressed brightly. Please see below our school's 'Wall of Love'. Each class had an opportunity to add their thoughts and ideas.
Our KS2 children quoted:
"LGBT week is important because it's an opportunity to celebrate everybody's differences and the things that make them special."
"I think LGBT week is important because people should be able to love whoever they want to and feel accepted."
"LGBT week is important because we can learn about other people's families and that all you need is love to make a family."
Year Three have taken part in a Roman Day. They were visited by an authentic Roman, who shared with them a plethora of fascinating artefacts which they could handle and draw. The morning session allowed the children to bake bread, sculpt Roman pots and create their own magical mosaics. What a wonderful day indeed.
Relationships, Sex and Health Education Policy Consultation
We would like to share the updated RSHE Policy (draft). This will give you the opportunity to understand the purpose and content of our RSHE curriculum.
If you would like to provide feedback or have any questions please email: admin@allsaints.calderdale.sch
See the draft policy below:
Covid19 and Data Protection
Whilst we are facing the current lockdown the majority of our staff are working from home. Please be assured that any personal information is being processed securely and in line with the privacy notice. Whilst working from home staff are only working on documents which contain personal information where necessary and are ensuring that they handle this data with the same care that they would when in school.
If personal data needs to be shared between members of staff or with third parties then this will be done either via a secure sharing system (such as SharePoint) or via secure school email.
If you have any concerns or queries regarding data protection or the processing of personal information during lockdown you can contact our Data Protection Officer, Debbie Pettiford (info@thedpadviceservice.co.uk).
Attendance
Our attendance is currently 98%!
Thank you to all of our families. Your trust in us is appreciated.
'Big Frieze'
We have created our own whole school 'Big Frieze' which show the 7 parts of the Christian story, from Creation and Fall to Salvation and The Kingdom of God. We learn this story through our RE curriculum as we move through school.
A visit from Florence Knightingale in Year 2
Thanks to Bankfield Museum, Florence Knightingale was able to make her annual visit via video communication. The children shared some interesting questions with her and her answers really helped to build their knowledge.
On Friday 18th September we will be supporting two charities very close to our hearts- Alopecia Uk and Jeans for Genes. We are asking children to come to school wearing jeans and a blue top and pay a £1 donation. The monies raised will then be split between the two charities. Throughout the day the children will be learning more about these charities and why they are so important to All Saints'. Thanks for your support.
On Friday 9th October we are supporting another charity close to our hearts- Alder Hey. The children and staff will be wearing PJs to school and donating a £1. This charity is a firm favourite with our SHINE Team and Choir.
Response to COVID-19 :

From Monday 23rd March, to reduce the spread of the COVID-19 virus, All Saints' is only opening for the care of identified vulnerable children and those of 'critical key workers'. The government has asked all parents to keep their children at home wherever possible, and schools are remaining open only for these specified children if they absolutely need to attend. School will be open during the Easter break except Good Friday and Easter Monday. If you need critical key worker childcare on these days please email admin@AllSaints.calderdale.sch.uk to reserve a place at our fellow cluster school Crosslane, Elland.
Parents have been informed about their eligibility and arrangements for critical key worker childcare via email already.
Any updates to the present situation will be made directly to parents through these School Jotter or Email.

Our teaching staff will set activities for pupils in their classes who are staying at home through the learning platform, Seesaw.

Thank you to everyone who have shared kind words of support, there is a lot going on behind the scenes and we appreciate this recognition. Thank you to everyone within our school community during these challenging times; we will get through the current situation by remaining positive and working together.
Best wishes, keep safe and love from all at All Saints'
Mrs Watson
Information
Question? Query?
In the first instance, please speak to our School Office, who will be happy to help.
Please visit the class pages for more information about the Creative Curriculum currently being taught!
Proud to be All Saints'!
World Book Day
Don't forget to keep the reading going at home!
Lent Journey
This week year 2 and year 5 took part in An Amazing Journey into Lent and Holy Week. The journeys looked at this special time of preparation and reflection for Christians. The children worked in pairs or alone to take a whistle-stop tour through each of the special days in lent, tasting pancakes, learning about the last supper, thinking how Jesus was in pain, and looking at his special garden and much more. Each task allowed children to reflect and pray if they wished. Hand to Mouth work regularly with our school, enabling children to explore Christianity and reflect on their own spiritual journey.
Ancient Egyptians
Our Year Four children visited Bolton Museum to consolidate their learning on Ancient Egypt. They took part in a workshop where they handled artefacts and created a human timeline. They even saw a real Mummy!
Daily Mile
We have started to complete the Daily Mile! Every child in school goes out each day in the fresh air to (run or jog at their own pace for 15 minutes). It is not competitive though some will compete and that is fine. Most children will average a mile in the 15 minutes, with some doing more and some doing less. It is not PE, sport or cross-country but physical activity in a social setting which is aimed at improving the children's physical, social, emotional and mental health, and well-being. The children run in their ordinary school clothes. It can help children to focus and concentrate in the classroom and raise their attainment. And most importantly, the children really enjoy it.
VICTORIANS!
As part of the Year 1 History topic 'Victorians' they experienced the life of a Victorian school child. Firstly, Miss Paige taught them about the 3 R's; Reading, Writing and Arithmetic. Then, they got to play with real Victorian toys! Finally, we practised our cursive handwriting by using a fountain pen. It was very hard!
Year Six have been developing their skills as archaeologists. They have delved deep into the past to uncover many wonderful artefacts, which they then catalogued. It was essential that they worked collaboratively on their 'digs' to find the lost treasures. In the afternoon, they worked with clay to make their very own Greek pottery following authentic Greek patterns and designs. It was a really exciting day that has been the perfect culmination on all our learning about the Ancient Greeks. Thank you, Jeffrey - you were fantastic!
Latest Letters Home
Latest All Saints' School Calendar Events
Half Term

26

Oct

2020
Flu Immunisations

02

Nov

2020
Worship
It is so wonderful when we come together for worship. We do miss being altogether but when we can communicate by video and be together through worship, it helps us to be a community.
Dissection
Year Six, have been using surgical precision and our inquisitive minds to deepen our understanding of the heart through dissection. We felt the muscle walls and discussed why the left side of the heart was thicker, we even managed to find the heartstrings. We promise - cross our hearts - that we enjoyed ourselves!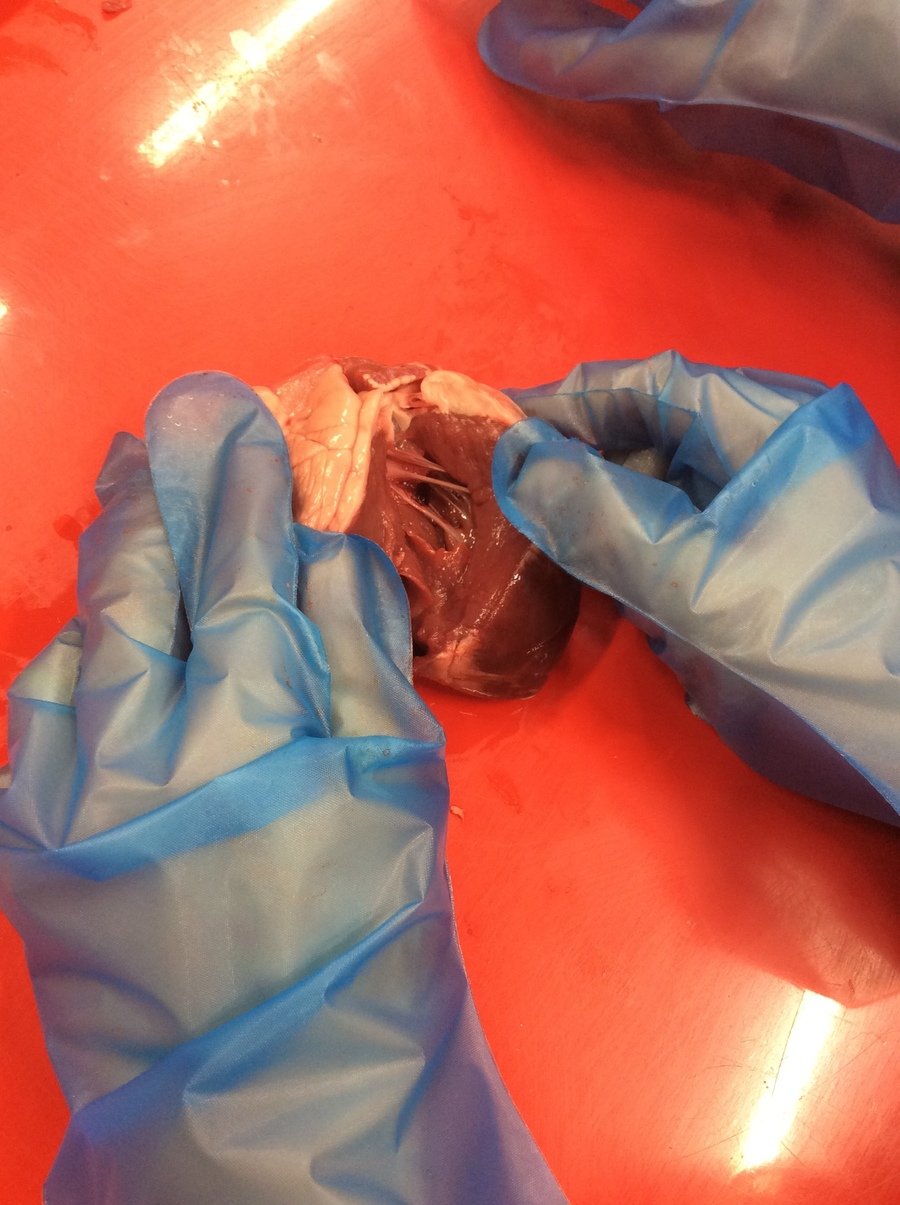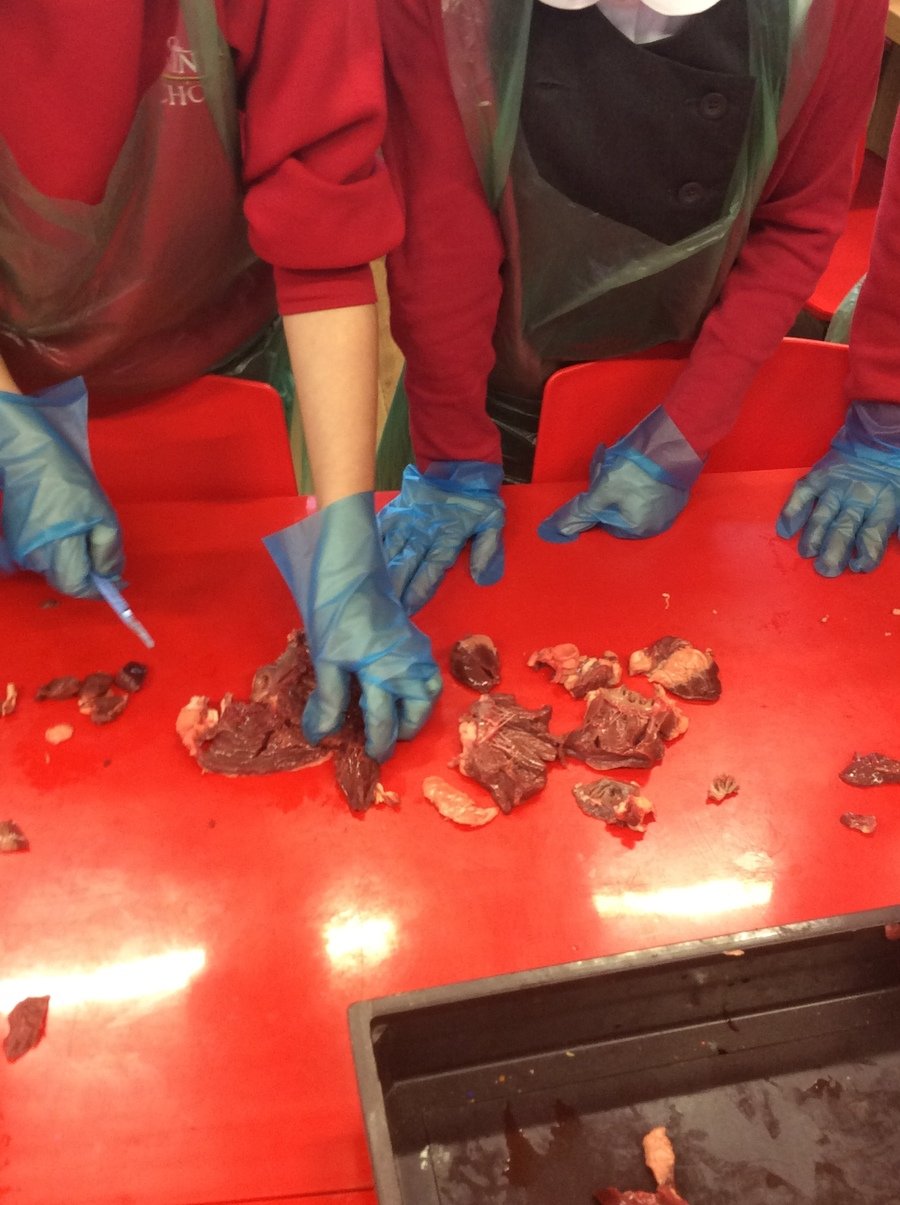 All Saints'CE VA
Junior And Infant School
Dudwell Lane, Halifax, West Yorkshire HX3 0SD
01422367140
admin@allsaints.calderdale.sch.uk