Welcome to the Friends of All Saints' School home page.
The aim of 'Friends of All Saints' School' is to be a group to whom ALL parents, carers, teachers and the local community around All Saints' School will feel included and valued members.

Friends of All Saints' School will provide benefits to pupils of All Saints through funding for additional resources throughout the school. However, fundraising will be a welcome by-product of the events and social gatherings that will be organised for the benefit of all members, including you.

The committee is open to all members' ideas and assistance. We believe that communication between us and members is key to a successful and enjoyable association.

For further information about Friends of All Saints' and how you can best support them, please visit the Facebook page and direct any enquiries to Julie White (Chair)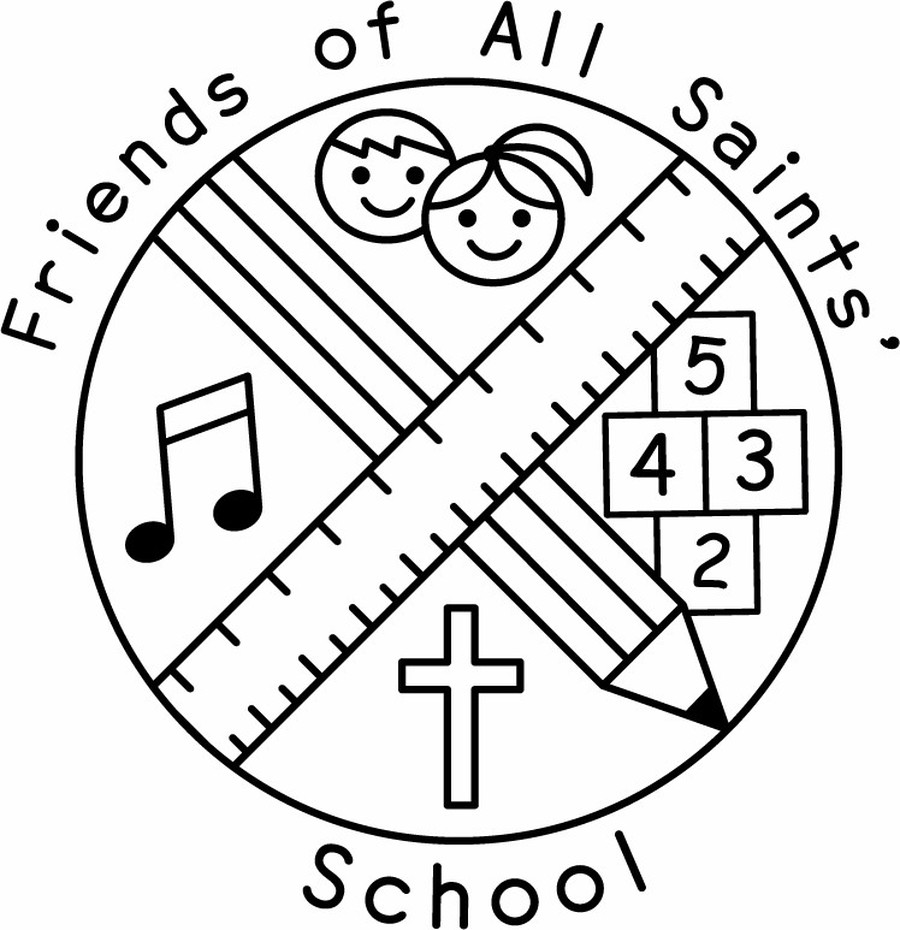 A huge well done to…
Archie (Year 4) and
Isabelle (Year 5)
whose designs were combined to make our wonderful new logo:
They each have received a £15 WHSmiths token.
A big thank you too, to everyone who helped and submitted a design for our new group, they were all brilliant!